(Scroll Down this page to see Pictures and Stories about my Influences)
People ask Me all the time "Who were you Influenced by the most"? Instead of giving you a "generic answer" I wanted to give you an honest answer and list some of my biggest influences here. Some of these are friends, Some have been a mentor to me and some just really influenced me So much as a Songwriter & Producer.  These are people that I have spent hours and hours studying their work, Lyrics, Structure, Chord Progressions, Melody and style. I am far from a 'Know it all" I have come so far and yet always feel I have far to go! We should never be "Comfortable" where we're at! I know I am going to leave IMPORTANT people out so forgive me in advance and I will continue to add to this list. Most of you know my story of how it took me several years of begging people to hear my songs but after several years and about 100 songs later I have people contact ME now from Nashville, New York and California about Songs I've written. Im only saying that to tell you that I CRAVED to be a Great Songwriter and wanted every song I wrote to be better than the last one I wrote. I started listening, Watching, practicing and reaching out. I listened to ALL advice whether I took it or not . I still learn something new everyday. If you or someone you know really has that "Burning desire" to be a Songwriter or anything else for that matter, People will see that desire in you and will be willing to help you but they want to know that you are "Hungry" and will help yourself also! (You HAVE to bring SOMETHING to the table) The main principle of this is I DID have people help me along the way, Kind enough to teach and mentor me! I am truly blessed, lucky and grateful!. Thank you so much for your support. If you have a favorite Artist, band or group, PLEASE support them in Downloads, Streams, merchandise and go see their shows! This is their career and they pour their heart and soul into their music for people to enjoy! Lifes Circle. lol. Songwriters like me pay our bills because Artist place or Cut our Songs on their albums, Artist pay their bills by YOU supporting THEM etc.. Thank you guy's for your support, emails, text, tweets, post and allowing me to do what I do! I hope you like this page and it answers your questions you've been sending me! Thank you for supporting ALL talented Artist, Entertainers, Musicians & Performers!
We Love ya!  Roger Brantley                                Scroll Down and Enjoy!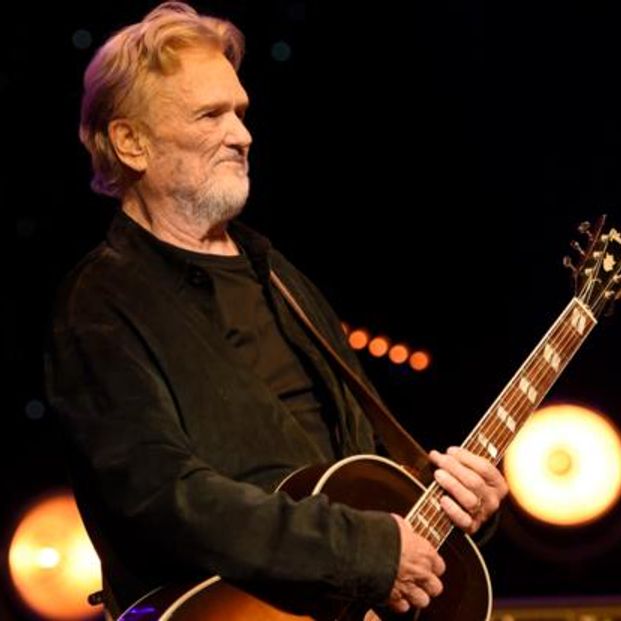 Kris Kristofferson
Kristoffer Kristofferson was a singer-songwriter and actor. He was multitalented and IS a LEGEND! His Songwriting talent amazed me! Just to name a few songs he wrote were "Me and Bobby McGee", "For the Good Times", "Sunday Mornin' Comin' Down", and "Help Me Make It Through the Night", all of which were hits for other artists. 
All of my influences on this page had GREAT talents but their Songwriting skills are what I Craved to learn and studied their techniques and songs for hours and hours!
Here is a Video of one of my favorites. "Why Me Lord"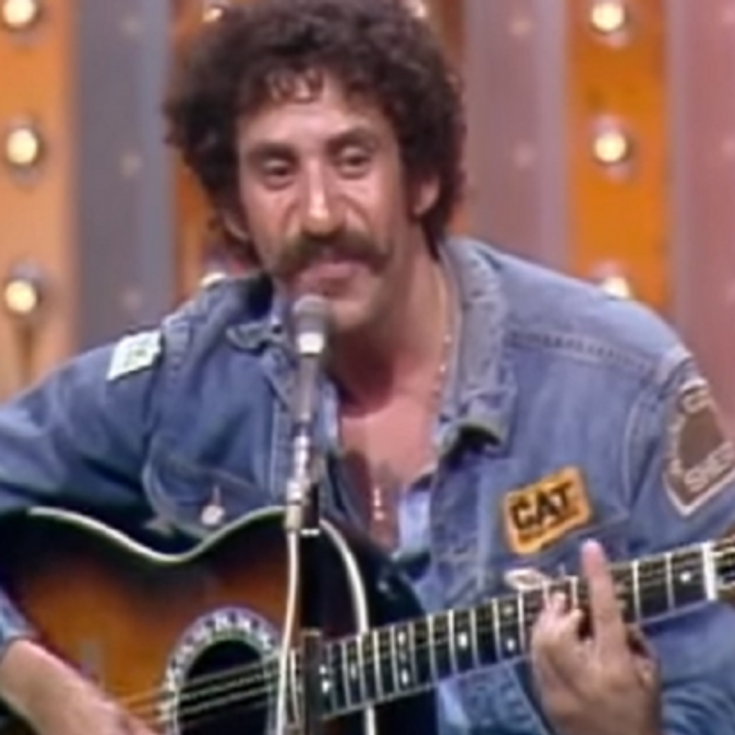 Jim Croce
Singer / Songwriter / Entertainer
I had a cassette tape of Jim Croce when I was young and would sing to the top of my lungs! Jim Croce songs include "Time in a Bottle" "Bad Bad Leroy Brown" "I Got A Name" and many more. Most People dont know how down to Earth and educated Jim Croce was, He had a Bachelor's degree in Psychology and was married to the Love of his life! Jim Croce died in a plane crash about an hour from my house in Natchitoches Louisiana at the age of 30.
Jim Croch was magical on his guitar and Songwriting!
Here is a Video of "Bad Bad Leroy Brown"
https://www.youtube.com/watch?v=EwPRm5UMe1A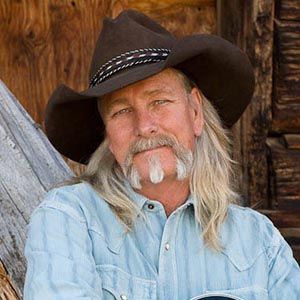 Dean Dillon
MEGA Superstar Songwriter
I cant began to tell you how many hours I have spent studying the technique of Mr. Dean Dillon's songs he has written, from The Structure , Melody, Tempo, Lyrics, Production, Mixing and Mastering. Mr. Dean Dillon has written over 50 Songs that have been recorded by The king himself Mr. George Straight! 
My Masterful Songwriting Hero!
Facebook @DeanDillonOfficial
Twitter @DeanDillon17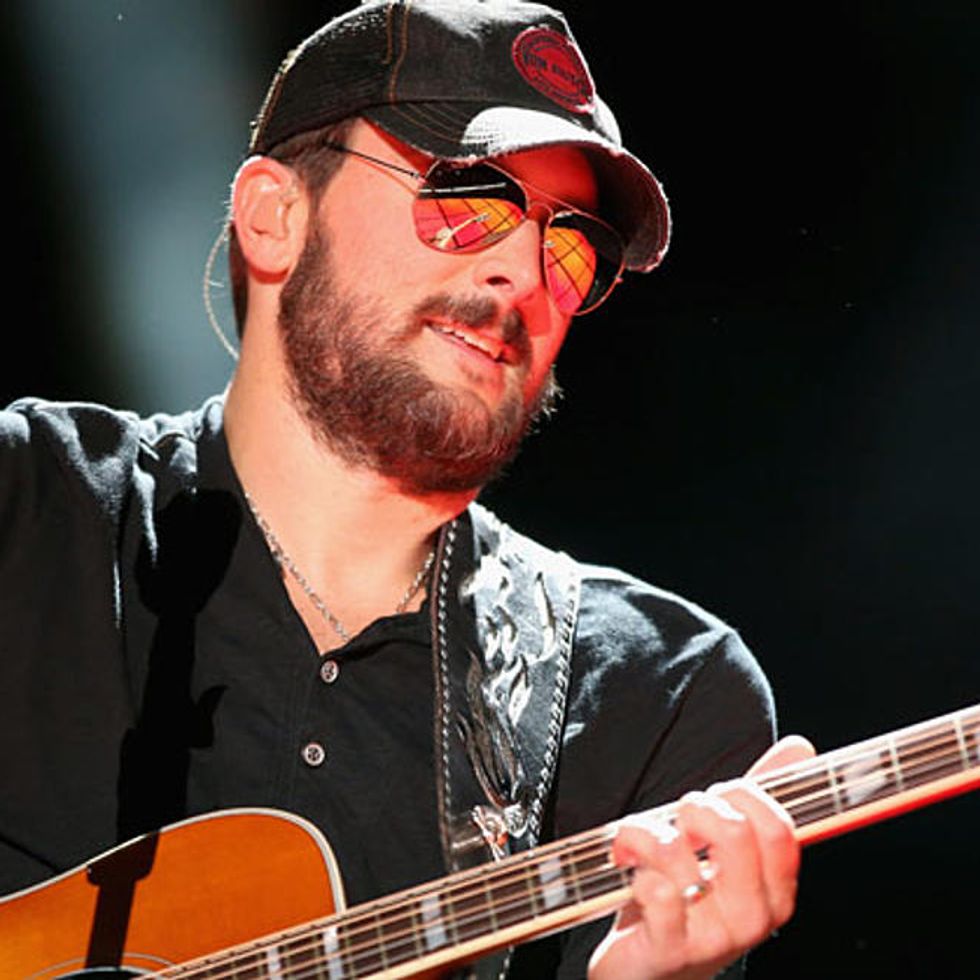 Eric Church
Singer / Songwriter / Entertainer
Eric Church is someone that I paid close attention every since his very first hit! Eric Church has that same Vibe with me as Waylon Jennings. Both of these guy's talent is AMAZING and People either Really like them or Really dont, The cool thing about these guy's is they both put the music out to their fans and dont give a "DAMN" about kissing someones ass! Great Talent but what matters the most is not the "Fat Cat" in the suit, but ALL about the music and their Fans! 
Twitter @EricChurch                   Facebook @EricChurch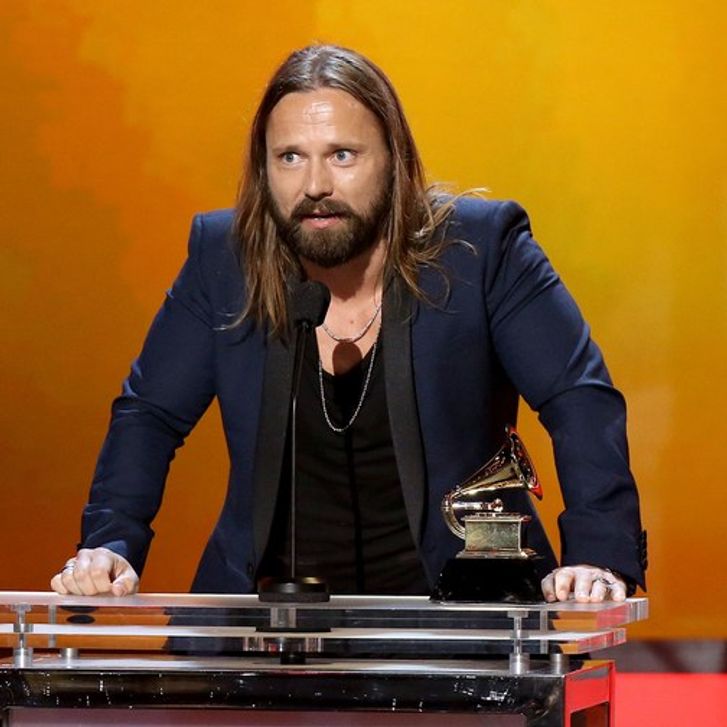 Max Martin
Swedish Producer/ Composer / Hall of Fame Songwriter
Max Martin is a Swedish Producer and Songwriter. He has Written and produced for Britney Spears, Bon Jovi, Katy Perry and many more. Although Max Martin's genre is "Pop music" I have spent hours and hours studying Max Martin and his Phenomenal talent as a Songwriter and Producer! 
The video below shows several hit songs written by Max 
Max Martin - Hits from the '90s to 2012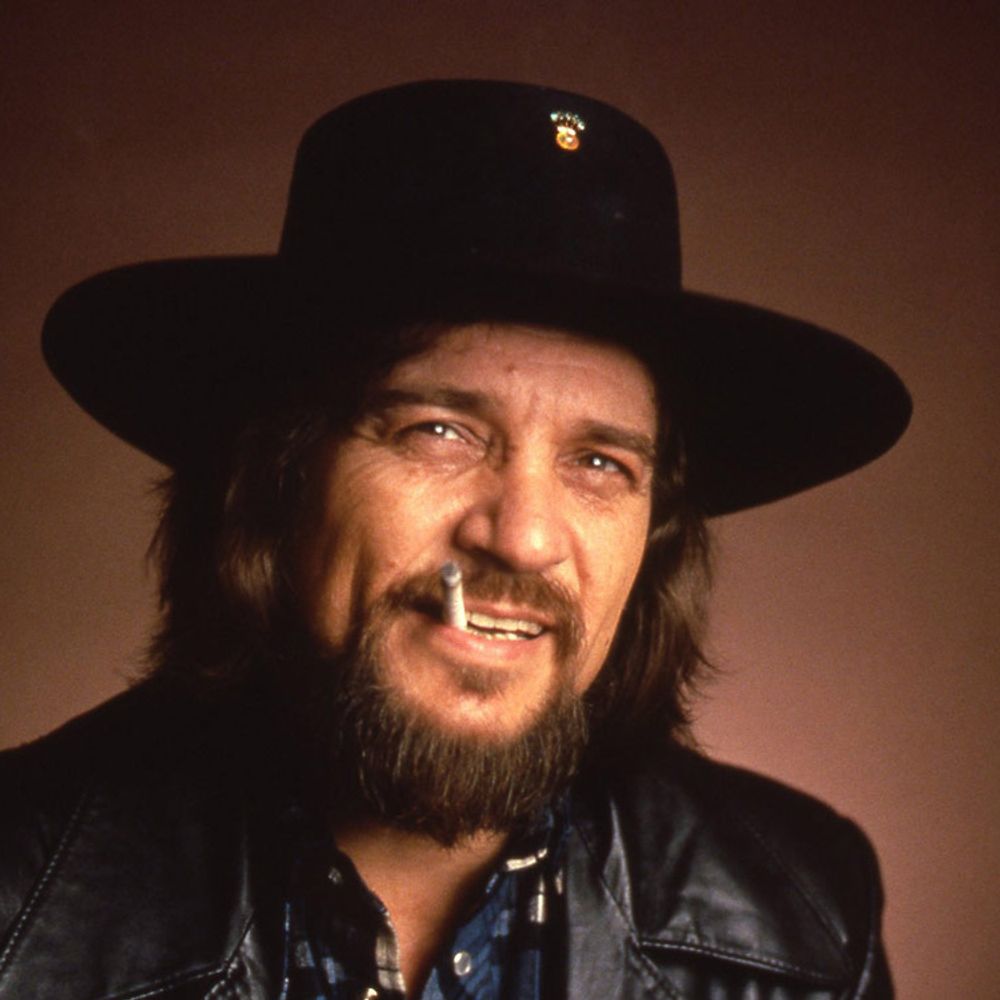 Waylon Jennings
The BEST!
Most people either loved Waylon or Really didnt, There was No in between! Waylon Jennings is THE reason I even got involved in music! Like most of my heros on this page you need to google him to really know him, There are FAR too accomplishments to list here. I was a kid and LOVED the theme Song from The Dukes of Hazards "Good Ol Boy's" We lost Waylon Jennings a few years ago and he left a HUGE footprint in Country Music! I have had every song, cassette, Cd that Waylon EVER recorded! (Still a faithful Fan)
"Good Ol Boy's" Video below. Still Great Stuff! lol
Earl Thomas Conley
Earl Thomas Conley was a country music singer-songwriter legend!. Between 1980 and 2003, he recorded ten studio albums, including seven for RCA Records. In the 1980s and into the 1990s, Conley also charted more than thirty singles on the Billboard Hot Country Songs chart, of which eighteen reached Number One.
Earl Thomas Conley had a struggle getting people to listen to Songs he wrote when he first moved to Nashville but he was persistent and became a huge success! I never met Earl Thomas Conley but he has always been one of my favorites!
Here is a good video for you!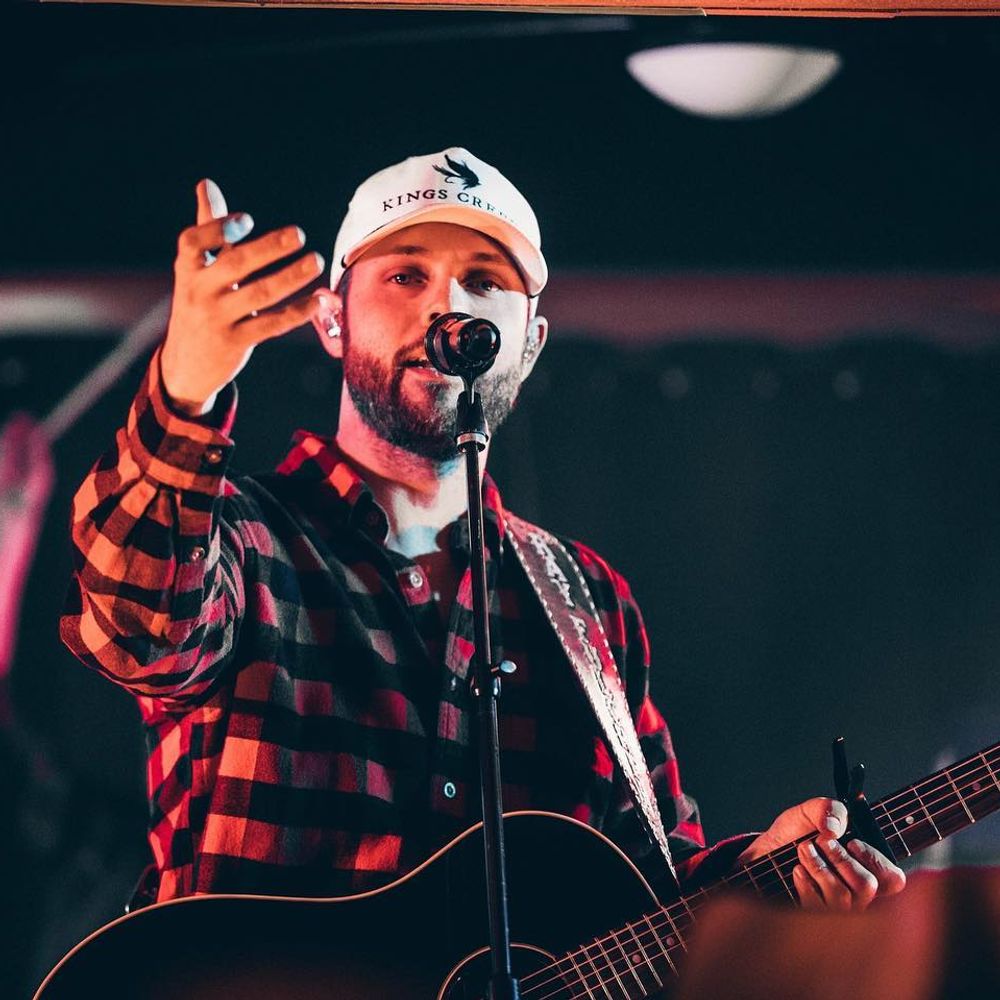 Ray Fulcher
Singer / Songwriter / Entertainer
Ray Fulcher first caught my eye in 2016 with his EP release "Here We Go Again". I enjoyed that EP and noticed his style was different than others. I realized what a skillful Songwriter he was and Really became interested! 
Ray is one of my favorite Songwriters and has Co-Written 8 Songs on Luke Combs Platinum Album "This One's For You" 
Ray Fulcher is a Touring Artist & Entertainer, If you are interested in catching him on the road I would highly recommend it!  
You Can learn more about Ray at Ray Fulcher Music
Rob Thomas
Singer / Songwriter / Musician
Rob Thomas is on my list of influences because I first heard of him in 1996 when he was the singer for "Matchbox 20". I found out that he wrote every single song on their debut album "Yourself Or Someone Like You". HUGE Success! Rob Thomas has a solo career now and continue to writes one hit song after another!          AWESOME! 
Facebook @RobThomas           Twitter @ThisIsRobThomas
Here is a good video for you!
Rob Thomas - Lonely No More (Official Video)